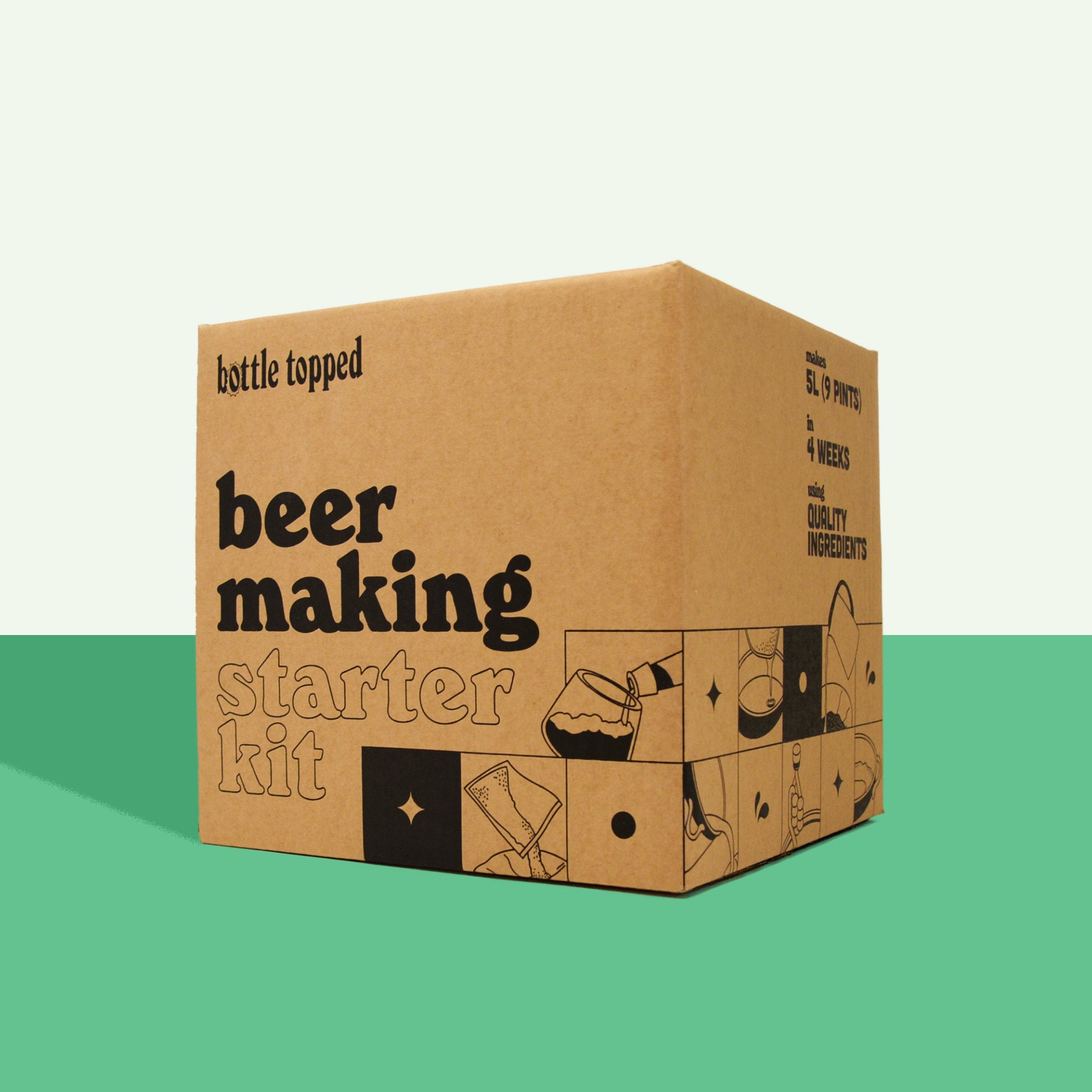 Starter Kits
Start making fantastic beer with our 5L (9-pint) home brew kit. Brew your very own delicious craft beer, with our simple, all-grain, beer making starter kit to make your own brilliant home brew.
Handcrafted kits made in the UK. All the equipment & ingredients to get started brewing beer, using our simple brew-in-a-bag (BIAB) method.
Perfect if you're new to home brewing or looking for a beer gift.